I recently did a little cooperation with Gerardo Insua Teijeiro, a Dutch poet I and an old friend of mine. He wrote a few poems and I made associative images based on his work. This is the first poem, called 'Woudlopers' (the Dutch for 'trappers').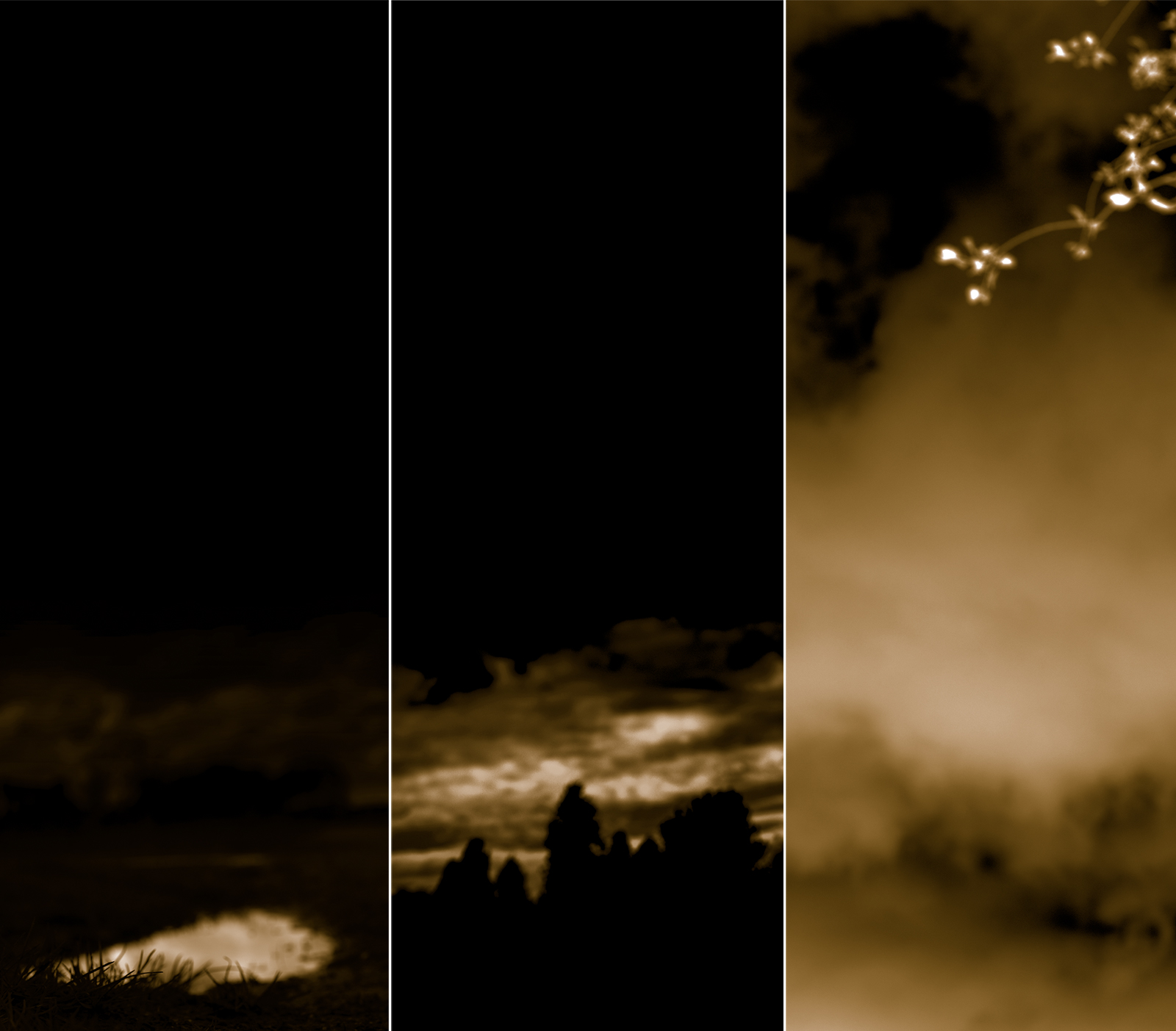 WOUDLOPERS
Men noemt het hier lente.
Maar achter de rook registreren de ogen
de herfst.
Besef
dat wij hier vandaag lopen
langs knoppen, verstopt in schelp.
In deze door ons geclaimde kamer
ligt het laminaat
met dennenappels bezaaid –
zijn de muren verticale balken
die de klompvoeten
van de wolken begroeten
met hun takken.
Niet voor het eerst pak jij mijn hand.
Niet voor het eerst klinkt
de echo van de bodemplaat ingespannen –
niet voor het eerst
denk ik aan gisteren,
aan nu, aan daarnet, en aan straks.
Words: Gerardo Insua Teijeiro | Images: Roald Wolters